Zoodles at Noodles & Company
I had my first dish at Noodles & Company several years ago when I was in undergrad. I remember walking in and thinking to myself "wow, this is a lot of pasta with a ton of options." This was around the time I was still figuring out my stomach issues which later turned out to be gluten intolerance. There was something to be said about the different flavors from across the world with a menu offering pad thai and pesto cavatappi all in one place. It wasn't until I got to the substitutions that I realized how responsible and precise the restaurant appeared to be. At the time, I would crave pesto pasta since my on-campus meal plan didn't really offer anything tasty (as I'm sure you can relate). I stepped up to order and said, "Could I get the pesto cavatappi with fusilli noodles subbing tomatoes for broccoli?" The rest was history – I was officially a converted fan (finally eating gluten-free pasta while dining out).
Fast-forward to today, and I'm still a huge fan, writing about my journey with the restaurant. Once I left undergrad several years ago, I'd look for Noodles & Co everywhere I went. I moved to Chicago and found one there, and once I moved to the District, I was overjoyed by the fact that I was in walking distance from the only one in the city. Such a win!
It's no surprise to me that Noodles & Co has recently launched "Zoodles" as a menu-option. For those of you unfamiliar, zoodles are zucchini noodles, a healthy option for pasta and a great way to incorporate more vegetables into your diet. During the launch month of May, I tried both dishes - Zucchini Thai Green Curry with Shrimp and Zucchini Romesco - which were bursting with flavor. I nearly forgot I was eating vegetables! To confirm my taste buds, I also ordered the Alfredo Montamore and the Penne Rosa, which were equally delicious.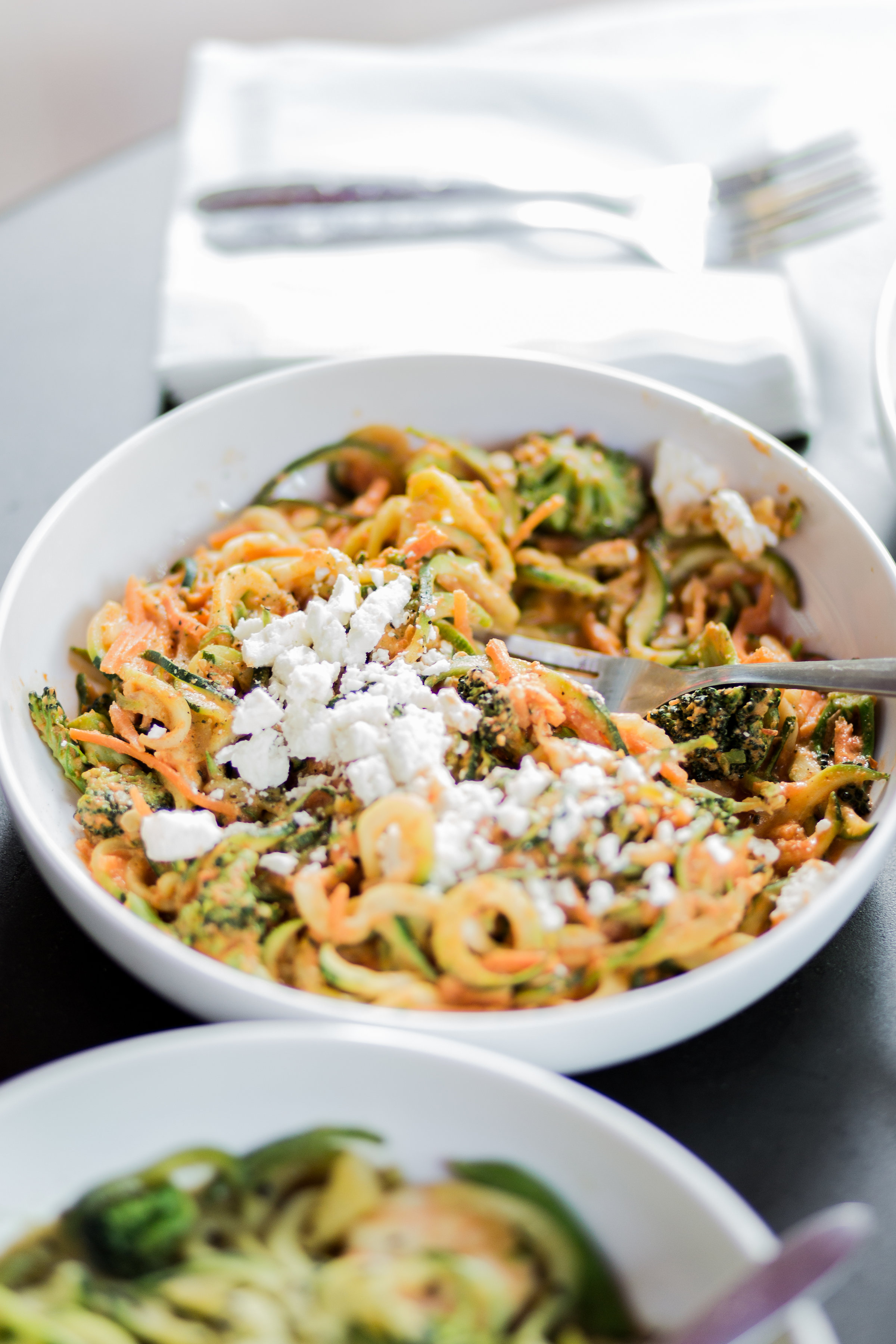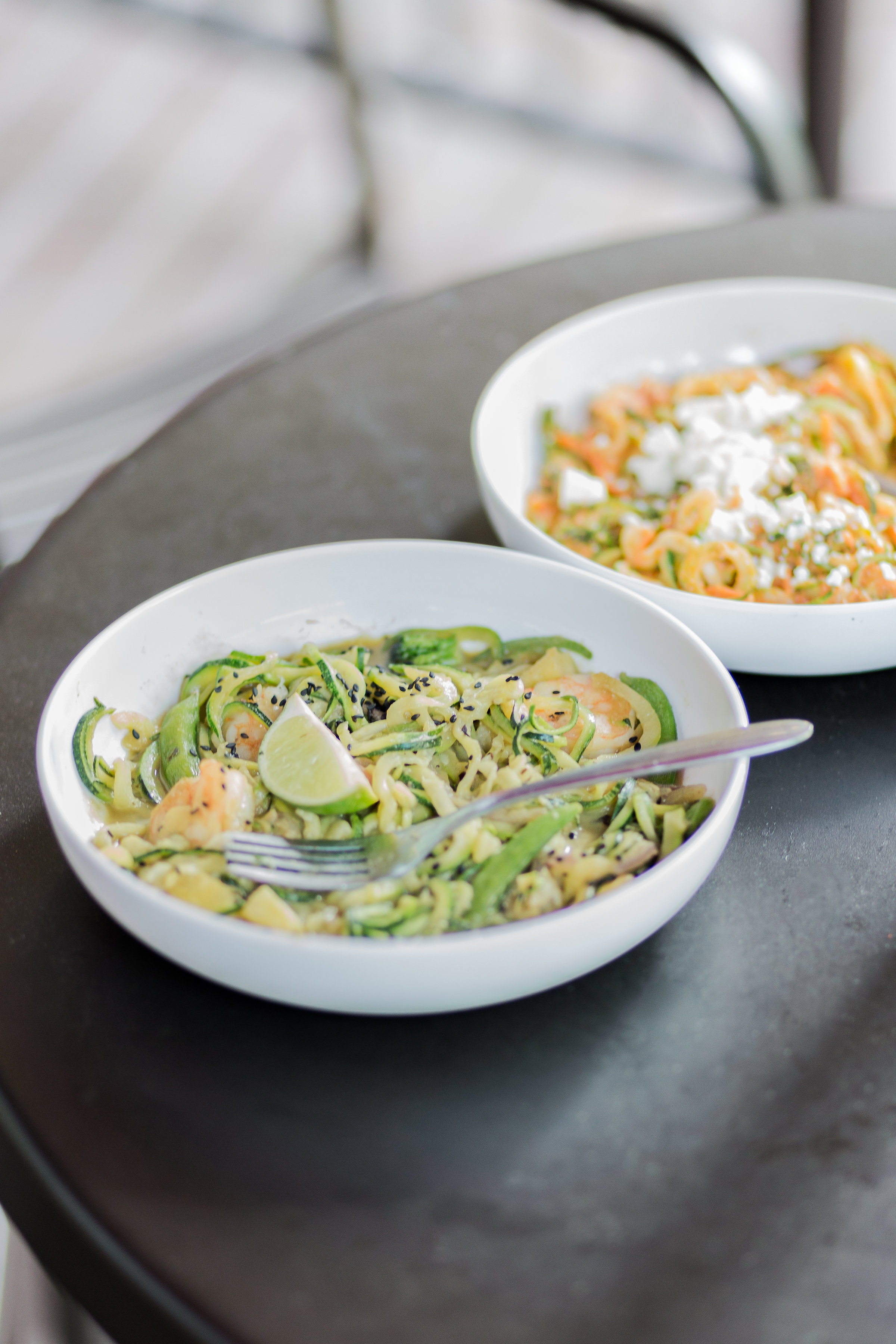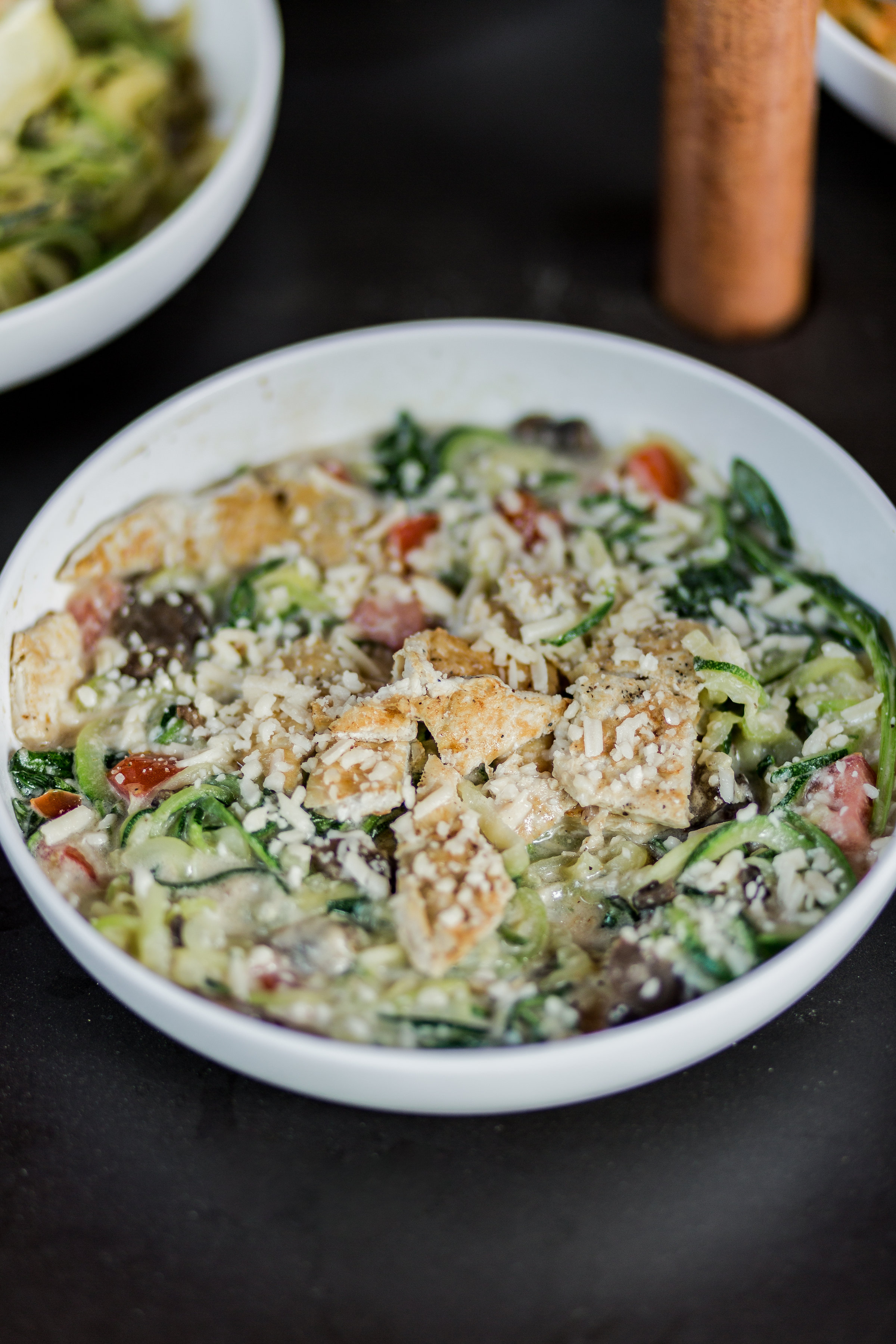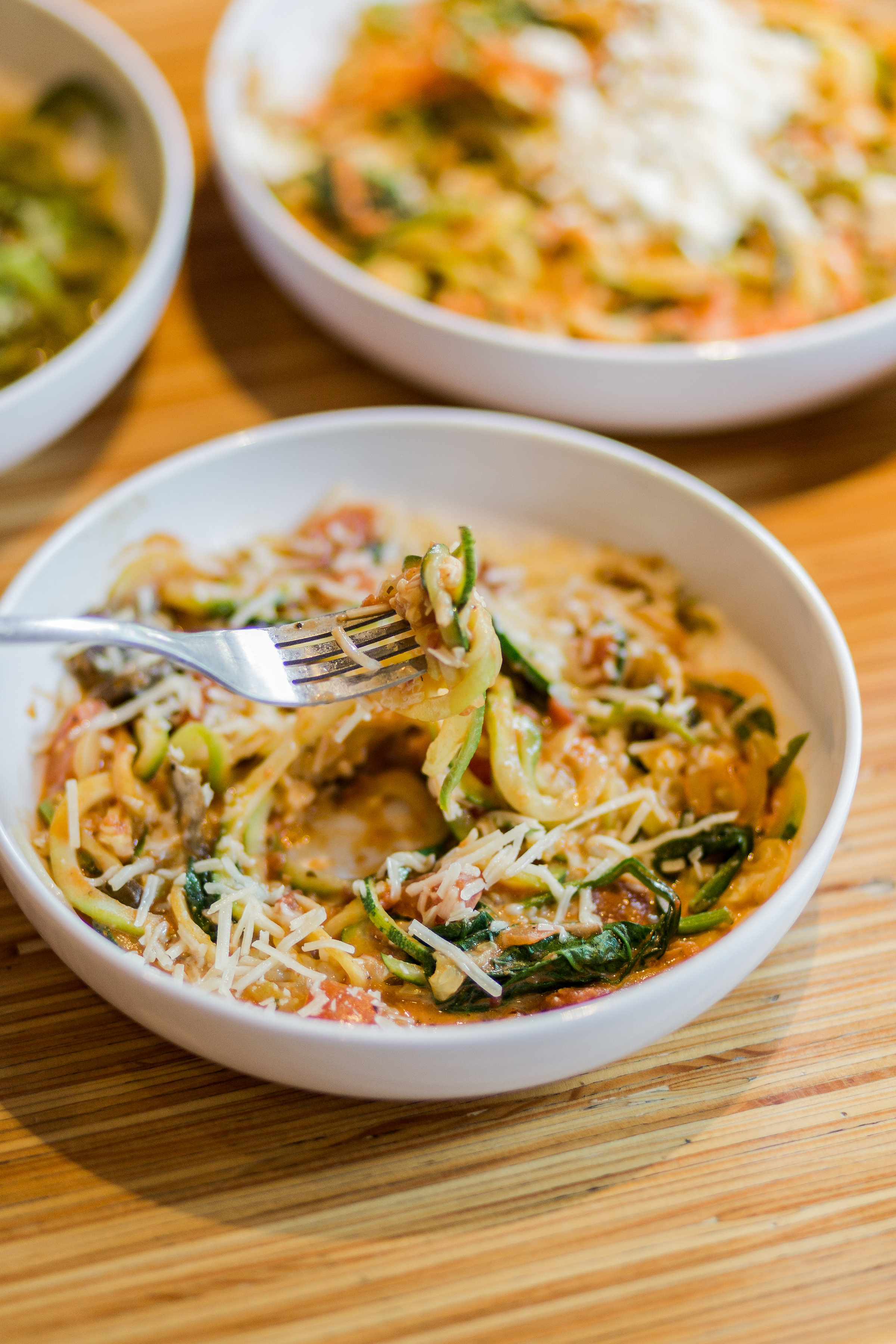 You must be wondering – what in the world, this girl literally ordered half the menu? Yeah, pretty much but I have such a great relationship with Noodles since posting about their amazing food on my Instagram (follow me if you aren't!) that I was more than happy to try out the new dishes. In fact, I was able to send over some questions to their culinary team at headquarters to get a better understanding of their vision and inspiration:
Q: What spurred on the movement to provide a healthy noodle option?
We have always been focused on serving high-quality ingredients from the best sources that are made-to-order for each guest. Because of our unique menu, we are also able to accommodate a variety of dietary options and preferences and we wanted to do even more to better serve our guests. Zucchini Noodles taste great and they are a perfect option for anyone looking to increase their veggie intake, eliminate gluten, cut calories, watch carbs, etc.
Q: Where does the inspiration come from for new dishes?
Dining out, working with other chefs, food magazines, food network, trend reports and sometimes something hits Chef Nick when he's just cutting the lawn. Inspiration can be found everywhere.
Q: What kind of experience do you hope people have at Noodles & Co?
We hope each guest has a unique experience perfectly tailored to them! The great thing about our menu is that we serve dishes from around the world and there is truly something on the menu for everyone from those looking to enjoy our classic favorites like Wisconsin Mac & Cheese to those who crave ethnic flavors like our Thai Green Curry with Shrimp.
Q: What do you think sets you apart from competitors?
We are the first fast-casual concept to serve zucchini noodles nationwide and we are the only chain dedicated to serving guests noodles from around the world. Our guests love coming to Noodles because there is something on the menu for everyone.
I really resonated with the answer to the last question – there is something on the menu for everyone. Too often, I still find myself piecing together a gluten-friendly entrée for myself when I go out. And too often, I also find myself eating small amounts of gluten. Luckily, my intolerance isn't full-blown celiac but it's more of the uncertainty of how my body will react that's the problem. I appreciate what Noodles & Company is trying to do by incorporating flavors from around the world while being inclusive of dietary needs. I've been a fan for four years and cannot wait to see what's next for them!
** All photos taken by Tenneal McNair